The UFC on FOX 9 fight card will begin at 4:30 p.m. ET/1:30 p.m. PT with the online preliminary card, which will feature a flyweight bout between Alptekin Ozkilic and Darren Uyenoyama.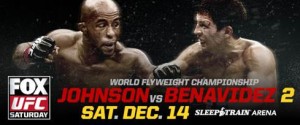 Following the conclusion of the bout, the prelims will move over to Fox Sports 1 at 5 p.m. ET/2 p.m. PT.
The flyweight bout between Ozkilic and Uyenoyama will be streamed live below.