The second episode of The Ultimate Fighter Nations premiered last night on Fox Sports one and kicked off at with Team Canada celebrating Kajan Johnson's victory over Australia's Brendan O'Reilly.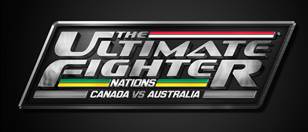 According to Nielsen sources, Wednesday night's second episode landed at 253,000 total viewers which was down 31% compared to last weeks debut episode, which landed at an all-time TUF low of 371,000 total viewers.
When it came to the competition last night, CSI on CBS once again reigned supreme with 9.49 million viewers with a 1.6 rating and Chicago PD on NBC hit 6.27 million viewers and a matching 1.6 rating.
As always stay tuned for all the updated UFC and Bellator television ratings right here on TheMMAReport.com