Prior to the UFC on FOX 10 weigh-ins in Chicago, the UFC will held the fan Q&A with UFC flyweight champion Demetrious Johnson, Tyron Woodley, and Jessica Eye.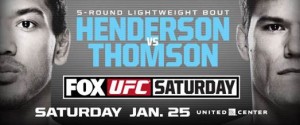 The Q&A will came from the the historic Chicago Theatre and Johnson took questions from the fans for the first thirty minutes before being joined by Woodley and Eye.
The complete UFC on FOX 10 Q&A with Johnson, Woodley, and Eye is below.