Get caught up with everything that happened in the last twenty-four hours with today's edition of the Daily MMA review with notes from the big announcement of Cain Velasquez's next title defense, several other UFC fight announcements, a big card in Japan and much more.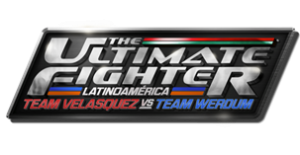 The News
1. The UFC will finally break into Mexico. It was announced in a press conference that UFC Heavyweight Champion Cain Velasquez (13-1) will defend his championship in Mexico City on November 15 against Fabricio Werdum (18-5-1).
The two heavyweights will also be coaches on the inaugural season of "The Ultimate Fighter: Latin America", and the bantamweight and featherweight finals for that show will join the Velasquez/Werdum fight on the Mexico City card.
2. Today, five fights were announced for the July 19 UFC Fight Night card in Dublin. A pair of undefeated welterweights will compete against one another as Gunnar Nelson (12-0-1) is set to take on Ryan LaFlare (11-0), two flyweight bouts were booked for the card with Ian McCall (12-4-1) being matched up against Brad Pickett (24-8) and Neil Seery (13-10) scheduled to face Phil Harris (22-12, 1 NC), Ilir Latifi (8-3) faces Tom Lawlor (9-5) and Cody Donovan (8-4) will meet Nikita Krylov (16-4) in a light heavyweight affair.
3. Joe Ellenberger (14-1), the lightweight twin brother of Jake Ellenberger, has another date for his UFC debut. Ellenberger, who had his fight at UFC 172 canceled, twice, will take on Francisco Trevino (12-0) in Trevino's home state of Texas on the San Antonio Fight Night card on June 28.
Despite suffering from a rare blood disease, Ellenberger was able to overcome that adversity and win enough on the regional scene to earn a four-fight deal with the UFC back in early 2014. In his last fight, Trevino had a successful debut with the promotion back at UFC 171, using his conditioning to take home a decision victory over Renee Forte.
4. Per Nielsen sources, the preliminary overnight viewership total for the UFC 172 prelims was 750,000 viewers.
5. ESPN has reported that Robbie Lawler and Jake Ellenberger will have their urine and blood tested for their upcoming fight at UFC 173.
6. English featherweight Andrew Fisher (12-6-1) has signed a five-fight contract with Cage Warriors. Fisher will return to European side of professional MMA after a two fight stint in Bellator that saw him drop decisions to Saul Almeida and Joe Taimanglo.
DEEP 66 Results
For North American viewers, DEEP 66 Impact took place early Tuesday morning, and the card features five championship fights.
In Tokyo, Japan, lightweight Satoru Kitaoka (33-13-9), featherweight Kazunori Yokota (20-5-3) and light heavyweight Yoshiyuki Nakanishi (14-3, 1 NC) each successfully defended their titles, while bantamweight Takafumi Otsuka (17-12-1) and welterweight Yuta Watanabe (18-5-4) each became DEEP champions in their respective weight classes.
In his last professional fight, 37-year-old Kenji Osawa (20-11-2), a fighter with experience in WEC and DREAM, dropped a close decision after three-back-and-forth rounds against Otsuka, and Watanabe used his striking to hurt Taisuke Okuno (12-8-2) to force his corner to throw in the towel in the early moments of the third.
Kitaoka and Yokota implemented their wrestling and grappling games to win three-round unanimous decisions over Naoto Miyazaki (10-3-3) and Katsunori Tsuda (8-3-1), respectively, and Nakanishi used a ground and pound barrage of elbows to knock out Shunsuke Inoue (14-8-2) in the second frame.
Elsewhere on the card, bantamweight Masanori Kanehara (23-11-5) was disqualified in his fight against Toshiaka Kitada (16-7-4) was unable to continue in the first round after being thrown out of the ring, Ken Hamamura (21-10-5) caused Hidetaka Monma's (18-11-4) corner to halt the bout in the second frame of their lightweight bout and Korean bantamweight Won-Il Kwon (1-0) made a successful professional debut against Hirotaka Miyakawa (6-12-2), finishing him Miyakawa within a minute.
The other three bouts on the card went to the judges with lightweight Mizuto Hirota (15-7-1) outpointing Daisuke Nakamura (27-5) to win unanimous verdict, flyweight Kota Ishibashi (5-7) earned a unanimous decision over Sota Kojima (13-5-4) after two rounds and bantamweight Ken Saotome (7-4-3) opened up the card with a majority decision win over Michito Abe (9-4).
Stuff I Enjoyed
1. Bleacher Report's Jeremy Botter was at the TUF 20 tryouts, and he wrote a piece about it that features a lot of intriguing details about the day
2. Damon Martin of Fox Sports wrote about how stupid the Mayweather/Rousey talk is, and I definitely agree with him.
3. Trent Reinsmith continued his series on Jim Miller's lead-up to his fight against Yancy Medeiros at UFC 172. The piece examined Jim Miller's cornering situation.
4. TheMMAReport's own Jason Floyd talked about the aftermath UFC 172 and looked at Bellator 118 on the latest edition of "The MMA Report Live."
One Last Thing
New NBA Commissioner Adam Silver was dealt a fastball with this disgusting Donald Sterling situation, and he hit a home run. Now, this is only the start of a process that should end with Sterling being forced out of the league, but Silver made a strong statement today.