Get caught up with everything that happened in the last twenty-four hours with today's edition of The Daily MMA review with notes from Ultimate Fighter Brazil 3, injury news, fight announcements and much more.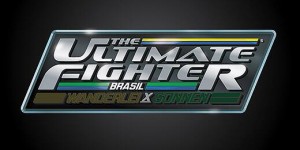 TUF Brazil 3 Recap
The ninth episode of Ultimate Fighter Brazil 3 started with the fight announcement of the last middleweight quarterfinal, and Team Sonnen (who has won the last two bouts) pits their own Warlley Alves against Team Silva's Ismael "Marmota" de Jesus.
Chael Sonnen talked about how he was highly confident in this match-up for his team. He said that if "Marmota" beat Alves, he would personally call Dana White and tell him to sign him.
The show then moved into a direction where both fighters were profiled.
Ismael de Jesus talked about all of the adversity that he faced as a child. He grew up in poverty, was adopted and lost loved ones in his childhood, but he has been able to overcome those obstacles.
Warlley Alves discussed his relationship with fighting throughout his life. Before he started training in MMA, he would get in fights at school. In fact, he got in so many fights that he was actually expelled from school on three separate occasions.
Later on, Chael Sonnen competed against Wanderlei Silva in the coach's challenge. This season's coach's challenge was a soccer competition that combined scoring goals with completing a series of exercises. Sonnen got to an early lead and maintained that advantage throughout the competition, eventually winning it. With the win, Sonnen earned himself $23,000 and his team $10,000.
At the Team Sonnen training session, Chael worked with Alves on his wrestling, and at the Team Silva training session, Wanderlei introduced Master Doria as the team's new coach.
Before the weigh-ins for the fight, the fighters were allowed to blow off some steam as several ring card girls went to the house to have a Hawaiian-themed party with the fighters. The fighters and the girls had fun consuming alcohol, playing spin the bottle and hanging out in the pool.
Both middleweights made weight with little problems, and they followed up the weigh-ins with an intense stare-down.
Prior to the fight, Wanderlei brought in Andre Pederneiras, the head coach of Nova Uniao where "Marmota" trains, to help "Marmota" focus and receive some advice before the bout from a familiar voice.
The fight took place next, and Warlley Alves made short work of Ismael de Jesus by bullying him against the cage, rocking him with a pair of right knees and then knocking him flat out with a brutal left knee.
The News
1. The Ultimate Fighter Brazil 3 Finale card took a big hit yesterday as it was announced by the UFC that top heavyweight Junior Dos Santos (16-3) suffered a broken hand and is out of the main event fight against Stipe Miocic (11-1). A replacement for the May 31st date has not been announced at this time.
2. After four fights with the organization, Pat Healy (29-19, 1 NC) remains winless in the UFC, but he will have an opportunity to change that on July 16th. The lightweight has been booked to face Gleison Tibau (28-10) on a Fight Night card in Atlantic City.
3. An intriguing flyweight fight was added to the TUF 19 Finale card on July 6th. Dustin Ortiz (13-3) will look to get his third victory in the UFC against rising prospect Justin Scoggins (9-0).
4. A trio of fights were added to the Fight Night card in New Zealand. The card, which is scheduled to take place on June 28th, will feature a light heavyweight bout between Anthony Perosh (14-8) and Gian Villante (11-5), a lightweight bout that pits Robert Whittaker (11-4) against Mike Rhodes (6-2) and a matchup between Jon Delos Reyes (7-3) and Richie Vaculik (9-2).
5. Bethe Correia (8-0) made it known after her latest victory over Jessamyn Duke that she has intentions of taking down the "Four Horsewomen", and she'll be able to continue that goal as it was announced yesterday that Correia will take on Shayna Baszler (15-8) at UFC 176 on August 2nd.
6. Three fights were added to the WSOF 10 card on June 21st. The fights scheduled were a lightweight bout between Tyson Griffin (16-7) and Luiz Firmino (17-6), a heavyweight fight between Derrick Mehmen (17-5) and Dave Huckaba (21-5), and women's tilt between Ashlee Evans-Smith (2-0) and Marcie Allen (3-1).
7. The season 9 middleweight final between Brett Cooper and Brandon Halsey has been scratched from it's initial date. The fight, which was scheduled to take place at Bellator 119, was canceled after Cooper was forced to withdraw because of a back injury.
8. The third episode for Ultimate Fighter 19 drew 421,000 viewers according to Nielsen sources. That is up from the viewership total of last week's episode which was 320,000.