Ryan Bader will look for his fifth win in a row on Saturday night at UFC 192 when he faces former UFC light heavyweight champion Rashad Evans.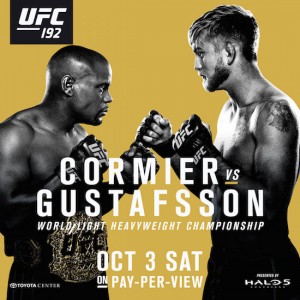 Earlier today in Houston, Bader met with the media following his open workout and talked about fighting a former champion in Evans.
In addition to discussing his fight against Evans, he talked about his rivalry with current UFC light heavyweight champion Daniel Cormier and the potential return on Jon Jones.
Check out the complete pre-fight media scrum with Bader courtesy of MMA Fighting.