Former Strikeforce welterweight champion Tyron Woodley will look to secure a potential title shot on Saturday when he meets former UFC welterweight champion Johny Hendricks in the co-main event of UFC 192.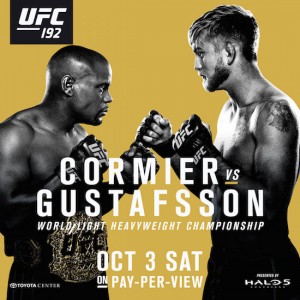 Woodley talked to the media earlier today in Houston following his open workout and discussed his key fight on Saturday night against Hendricks.
During a portion of his quick media scrum, Woodley explained how he is treating this like a "mini title fight."
Check out the complete pre-fight media scrum with Woodley courtesy of MMA Fighting.