Bantamweight Kody Nordby recently snapped a three fight losing streak and will look for his second straight win at CES MMA 31 against Dinis Paiva.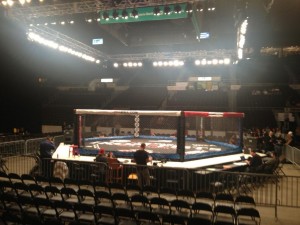 Nordy (4-3) submitted Jesse Gutierrez at CES MMA 29 in June and it was his first victory since 2013. All of his victories have come by rear-naked choke submission and two of those wins have come in the first round.
During Thursday's edition of The MMA Report Live, Nordy was a guest on the show to discuss his upcoming fight and balancing his schedule between the Rhode Island National Guard and MMA.