New York based attorney Amy Dardashtian is a two-time Emmy-winning television correspondent and she is now a legal correspondent for Inside MMA on AXS TV.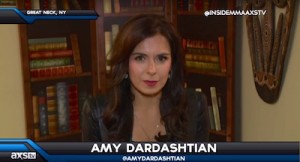 Dardashtian is presently a legal contributor for the Huffington Post and she made her debut on the weekly MMA news program last night.
She discussed the legal situation with Jon Jones, Nick Diaz, UFC lawsuit in New York, and the latest on the anti-trust lawsuit filed by several former UFC fighters.
Check out what Dardashtian said about these legal issues on Inside MMA below.