The MMA Report Live take place today at 2 p.m. ET/11 a.m. PT on Radio Influence TuneIn Channel and the show is hosted by Jason Floyd of The MMA Report.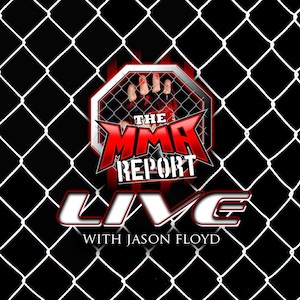 On today's show, Jason will be joined by Andre Soukhamthath, Greg Rebello, Dinis Paiva, Eric Spicely, and Mike Mucitelli.
Along with the interviews on the show, Jason will discuss this weekend's Bellator 144 and UFC Fight Night 76.
Below is the scheduled times today's guest will appear on the show:
2:20 – Andre Soukhamthath
2:40 – Greg Rebello
2:55 – Dinis Paiva
3:10 – Eric Spicely
3:30 – Mike Mucitelli
In addition to the interviews and topics above, Jason will take your phone calls at (813) 434-1037, tweets, and questions can be left in the comment section below.