A new episode of The MMA Insiders Podcast will be released tomorrow on Radio Influence as Sam Caplan and Jason Floyd will discuss various topics in mixed martial arts.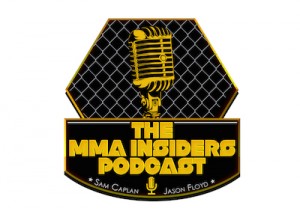 Along with discussing some of the major topics in the sport, Sam and Jason will be talking questions from the listeners of the show.
Questions can be submitted in the comments section below or by sending them to Jason Floyd on Twitter.
Also, you can catch up with past episodes of The MMA Insiders Podcast on iTunes, Stitcher, Radio Influence, and Soundcloud.