Coming up on Saturday in St. Louis, Missouri will be Shamrock FC: Brave and the card will see the amateur debut of Tiffany Axton.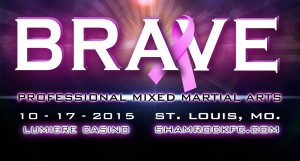 Axton will be facing Cassie Davis and she was a guest on Tuesday's edition of The MMA Report Podcast to discuss her fight on Saturday.
Along with discussing her fight, Axton talked about her day job, what her family thinks about her taking a fight, and admitted that she is nervous, excited, and a little jitter heading into her amateur debut.
Check out Axton's complete interview from The MMA Report Podcast below.