In a heavyweight rematch at Bellator 145 on Friday night in St. Louis, Bobby Lashley only needed 54 seconds to even up the score against James Thompson.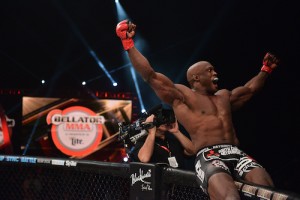 Lashley (14-2) would score a takedown in the opening seconds of the fight and the takedown caused an injury to the leg of Thompson. He would not be able to recover and the referee would stop the fight due to strikes.
With the victory, Lashley has now won seven fights in a row and check out the fight highlights below.