One of the best women featherweight fighters will be fighting Friday night on the Bellator 146 preliminary card as Julia Budd will look for her second win in Bellator when she faces Roberta Rovel.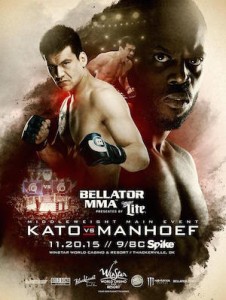 Budd (7-2) is currently on a five fight winning streak and she won her Bellator debut in February by decision against Gabrielle Holloway.
On yesterday's edition of The MMA Report Podcast, Budd was a guest on the show to discuss her fight on Friday in Thackerville, Oklahoma.
Along with talking about her fight, she explained why a fight with Marloes Coenen has not taken place at this time and the complete interview is below.