ONE Championship welterweight champion Ben Askren was scheduled to defend the 170 pound title earlier this month against Luis "Sapo" Santos in a rematch, but the fight did not take place after Santos missed weight.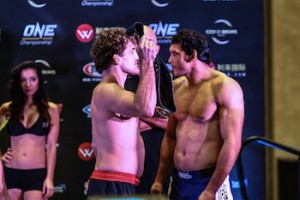 On yesterday's edition of The MMA Report Podcast, MMA personality Front Row Brian was a guest on the show to discuss this situation since he was on the scene in Singapore when all of this went down.
Check out everything Front Row Brian had to say about this situation on The MMA Report Podcast below.