The Titan FC debut of bantamweight Andrew Yates will take place on December 18 as he will meet Anthony Gutierrez in a matchup that will likely determined who will face former champion Brett Johns for the vacant title.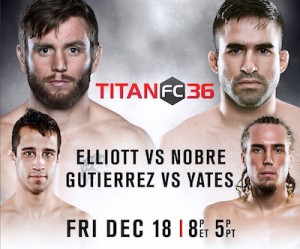 Yates (9-1) has won back to back fights following a lost in the World Series of Fighting and he was a guest on The MMA Report Podcast to talk about why he exited that promotion.
Along with discussing about his exit from the World Series of Fighting, he talked about his upcoming fight against Gutierrez and the potential of fighting for the vacant 135 pound title in Titan FC.