The Bellator 145 Weigh-Ins will take place today in St. Louis, Missouri and they will be streamed live on TheMMAReport.com.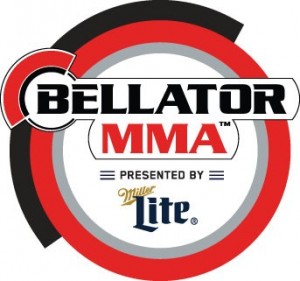 Today's weigh-ins will come from the the St. Louis Ballpark Village and the weigh-ins will begin at 7 p.m. ET/4 p.m. PT.
Following the conclusion of the weigh-ins, the results will be posted.
Main Card: (Spike TV – 9 p.m. ET/6 p.m. PT)
Patricio Freire (24-2) vs. Daniel Straus (23-6, 1NC)
Will Brooks (16-1) vs. Marcin Held (21-3)
Justin Lawrence (8-2) vs. Emmanuel Sanchez (11-2)
Michael Chandler (13-3) vs. Dave Rickels (16-3, 1NC)
Bobby Lashley (13-2) vs. James Thompson (20-14, 1NC)
Preliminary Card: (Spike.com – 7 p.m. ET/4 p.m. PT)
Alex Huddleston (6-1) vs. Augusto Sakai (8-0)
Adam Cella (6-4) vs. Chel Erwin-Davis (2-1)
Garrett Gross (6-4) vs. Jeff Crotty (0-0)
Steve Mann (11-2) vs. Kyle Kurtz (4-1)
Kain Royer (1-2) vs. Clay Mitchell (1-0)
Adam Meredith (3-1) vs. Jordan Dowdy (2-0)
Garrett Mueller (2-0) vs. Scott Ettling (3-0
Brandon Lowe (0-0) vs. Rashard Lovelace (1-0)