Ultimate Fighter 19 alum Dan Spohn recently won the CFFC heavyweight title with a TKO victory against Azunna Anyanwu and he has won four straight fights since his exit from the UFC.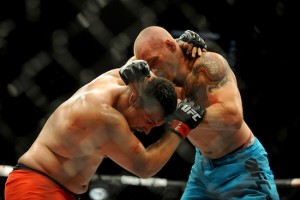 On the most recent edition of The MMA Report Podcast, Spohn (12-4) was a guest on the show to discuss his victory to claim the CFFC heavyweight title.
In addition to talking about his win at CFFC 53, Spohn talked about the issues he had dealt with on the regional scene in getting fights at light heavyweight and what is next for him in his career.