Former UFC welterweight champion Johny Hendricks announced some changes in his career last week as he is leaving his long time management team Team Takedown and he is now working with weight management specialist Lou Giordano.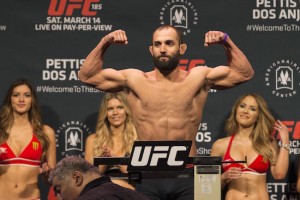 Hendricks (17-3) was a guest on The MMA Report Podcast earlier this week to discuss the changes he has decided to make in his career and talked about some of the things he has already learned from working with Giordano.
In addition to talking about the changes he has made, Hendricks talked about when he would like to return to the UFC cage and hoping the promotion will book him against Tyron Woodley.