Sam Caplan and Jason Floyd are back for a new episode of The MMA Insiders Podcast and they began the show talking about the current situation involving WSOF Executive Vice President Ali Abdel-Aziz.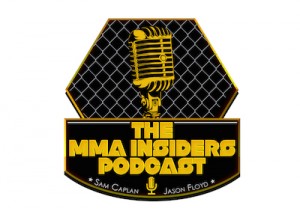 They talked about Nevada State Athletic Commission Executive Director Bob Bennett stating he had a meeting with Abdel-Aziz about "operational and administrative concerns" with the promotion and what may happen next for Abdel-Aziz and the WSOF.
Also on this week's show, the guys talked about the upcoming free agency of former UFC lightweight champion Benson Henderson. They debate on the value of Henderson to other MMA promotions and give their gut feeling on what promotion that Henderson will fight in next.
Other topics from this week's show include the Jon Jones interview with Ariel Helwani, Georgi Karakhanyan comments on Ronda Rousey, Patricky Pitbull needing additional medical clearance following an article on MMA Fighting, and Wanderlei Silva's re-hearing with the Nevada Athletic Commission being moved to December 17.
Follow Sam Caplan on Twitter: @SamCaplanMMA
Follow Jason Floyd on Twitter: @Jason_Floyd
Subscribe to the Podcast on iTunes and Stitcher