Former UFC heavyweight Jack May will return to the cage on December 18 at Titan FC 36 when he meets Chase Sherman on the fight card coming from the Scottish Rite Temple in Kansas City, Missouri.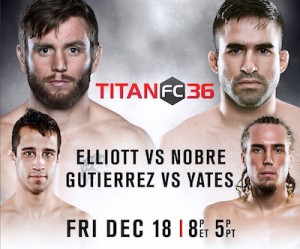 May (7-2) was released by the UFC last year following his lost against Shawn Jordan at UFC Fight Night 47 and this will be his first fight since exiting the UFC.
On a recent episode of The MMA Report Podcast, May was a guest on the show to talk about his exit from the UFC, what the last year of his career has been like, and his fight later this month against Chase Sherman.