The tryouts for the next season of The Ultimate Fighter will take place on Monday in Las Vegas and one of the fighters that will be attempting to be casted on the show is middleweight Eric Spicely.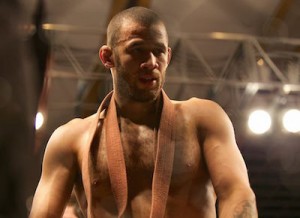 Spicely (8-0) is coming off a decision win at CES MMA 31 in October and he will be moving up to the light heavyweight division in hopes of being put on The Ultimate Fighter 23, which is scheduled to begin filming in early 2016.
On yesterday's edition of The MMA Report Podcast, Spicely was a guest on the show to talk about the upcoming tryouts, what has been going on with him since his win over Aaron Johnson at CES MMA 31, and what his plans are if he is unable to get on the UFC reality show.