Prior to the UFC 194 weigh-ins in Las Vegas, the UFC will hold the fan Q&A with women's bantamweight champion Holly Holm.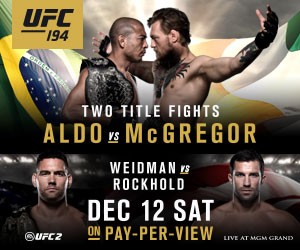 The Q&A will come from the MGM Grand Garden Arena and is scheduled to begin at 4 p.m. ET/1 p.m. PT.
The UFC 194 Q&A with Holm will be streamed live below and a replay video will be available following the conclusion of today's event.