Eddie Alvarez will be looking for his second win in the UFC tonight when he meets former UFC lightweight champion Anthony Pettis in the co-main event of UFC Fight Night 81.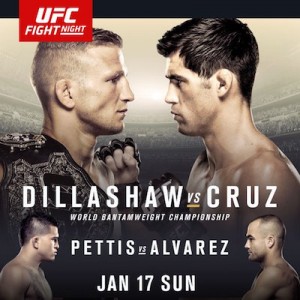 Alvarez (26-4) enters this fight following a win over former Strikeforce lightweight champion Gilbert Melendez at UFC 188 last year and UFC President Dana White has recently mentioned how big of a fight this is for both fighters.
The former Bellator lightweight champion spoke to UFC reporter Megan Olivi earlier this week in Boston to discuss his fight tonight against Pettis and talked about how he feels his power is underestimated in the lightweight division.