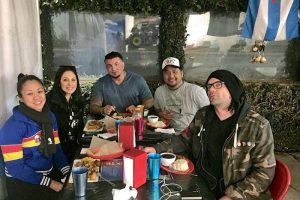 Frank Mir will make his Bellator debut on Saturday night in the main event of Bellator 198 as he will meet Fedor Emelianenko in the opening round of the Bellator World Grand Prix Heavyweight Tournament.
Bellator 198 will mark the first fight for Mir in two years as his last fight took place in March of 2016 against Mark Hunt. He enters this matchup with back to back defeats and he will be looking for his first win in nearly three years as his last win came in July of 2015 against Todd Duffee.
During last week's podcast, Mir's striking coach, Angelo Reyes was a guest on the show to preview Mir's matchup against Fedor. Listen to his complete appearance on the podcast below, which includes Reyes breaking down the fight and his thoughts on Fedor's striking.