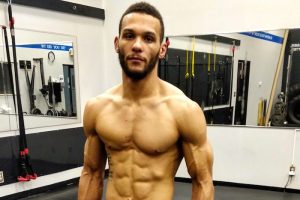 TXC: Legends 12 will take place on Saturday in Livonia, Michigan and will be headlined by a title fight as Marco Smallman will look to claim the 170 pound title when he takes on Scott Futrell on the fight card coming from the Burton Manor.
Smallman (4-0) made his professional mixed martial arts debut in 2016 and this will be his first fight in nearly one year, as he's coming off a split decision win against John White at King of the Cage: Supremacy.
I had a chance to speak with Smallman on Wednesday afternoon. During our conversation, Smallman explained origin of his nickname, "The Hybrid," discussed the perceptions and realities of MMA fighters, and his fight on Saturday against Futrell.