UFC President Dana White lashed out at Jon Jones trainer Greg Jackson during today's conference call after Jackson told the fighter not to accept the fight with Chael Sonnen on eight days notice.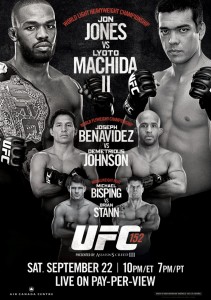 White called Jackson a sport killer and that he is disgusted with the actions of the trainer and the UFC light heavyweight champion.
"When you are a champion, much less one of the guys who is supposed to be one of the best pound-for-pound fighters in the world, you are supposed to step up. Jon Jones is a guy a lot of fans don't like, and I don't think this is going to make him any more popular. Lorenzo Fertitta and I are disgusted with Jon Jones and Greg Jackson."
White went on to say that UFC 151 will be remembered as the event that Jones and Jackson murdered. On Thursday afternoon, Jackson appeared on TapouT radio on Sirius XM and claimed that he did not know the card would be cancelled if Jones turned down the fight against Sonnen.
"I think that Sonnen is an incredible tough opponent and he has proven that time and time again," Jackson said. "We are professionals in a professional sport and taking something for the world title on three days doesn't seem smart to me at all. I didn't know that the entire card was going to be in the mix and that everything relied on one fight, but there you go."
Jackson advised Jones that he didn't think it was a good idea to take on Sonnen on such short notice and said taking the fight was essentially taking the fight on three days notice. Since next week, the fighter would not have time for training due to all the media obligations and cutting weight.
"I was asked if I thought it was a good idea to an opponent of the caliber of Sonnen in three days, because it's not eight days, it's three days," he said. "Everyone knows that fight weeks is all about media, cutting weight and you are not really training. I think that's a bad idea and I still think that is a bad idea."
This is the first time that since Zuffa has owned the UFC that they have had to cancel an event. Also, this is the first time that a champion has turned down a fight in the UFC. White stated in the conference call that this does not hurt Jones financially, but it hurts the fighters on the preliminary card that we counting on this paycheck.
"One thing that you really have to think about are the fighters on the undercard," White said. "Sure, Jon Jones is rich what does he care if he cancels the fight? But 20 other fighters on the card added up to almost a half a million dollars in purse money that Jones and Greg Jackson's decision stole from them. No champion or headliner in UFC history has ever done that. As difficult as Tito Ortiz could be… even Tito never bailed on a fight."
White stated in the conference call that Jones knew what the consequences would be if he did not take the fight with Sonnen. Based on Twitter today, many of the UFC fighters are not happy with the decision that Jones made, but he will have to live with this.