The UFC 164 preliminary card on Fox Sports 1 featured a lightweight bout which saw Gleison Tibau scoring a split decision victory over Jamie Varner.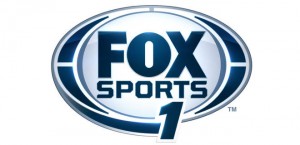 According to Nielsen sources, the UFC 164 preliminary overnight rating for the preliminary card landed at 809k total viewers.
The previous preliminary card of UFC 163, which was on FX, scored 1 million viewers, so the overall drop comparison was -23%.
The 809k total viewer number was also the lowest PPV preliminary number ever for FX dating back to UFC 142, which landed at 880k total viewers.  Not a huge surprise being that this show was on a new network, but still notable nonetheless.
When it came to the rest of the competition on Saturday night, the biggest issue for the UFC was College Football returning to both ESPN and ABC.
When it came to ABC, the Georgia vs Clemson game drew #1 marks across the board with 7.3 million total viewers and a huge 5.0 rating, making it the highest rated College Football game since last seasons Alabama vs. Michigan game.
When it came to ESPN, they essentially ruled television the entire day. From College Gameday in the morning offering up a 1.5 rating to Alabama and Virginia Tech in the Chick-fil-A Kickoff Classic landing at a 3.1 rating, ESPN clearly ruled Saturday in viewership and demographics across the board.
As always stay tuned for all the updated UFC and Bellator television ratings right here on TheMMAReport.com