Spike TV premiered a special Frank Shamrock documentary this past Thursday called "Bound By Blood" to surprisingly good television ratings.
According to Nielsen sources, "Bound By Blood" reached 419,000 viewers. Overall, this was a great number that was certainly helped by a strong-lead in of TNA Wrestling's Impact, which drew 1.084 million viewers.
Fox Sports 1, premiered the first episode of UFC Primetime: Velasquez vs. dos Santos III to arguably low ratings. According to the same source, episode 1 reached only 126,000 viewers falling well below the normal from when the shows used to air on FX, Fox and FUEL TV.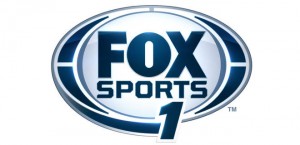 When it came to other UFC branded shows on Fox Sports 1, UFC Ultimate 100 Knockouts drew 266,000 total viewers and UFC Tonight drew 62,000 viewers.
Overall, out of the top-15 shows on Fox Sports 1 last week, the UFC held the #1, #7, and #15 shows. Conversely, College Football owned the #2 – #5 spots averaging over 491,000 viewers for the week.
Stay with TheMMAReport.com for ongoing coverage of the Nielsen ratings battle between Bellator MMA and the UFC.