Former UFC middleweight Yushin Okami did not waste anytime in finding a new organization to compete in as he has signed with the World Series of Fighting.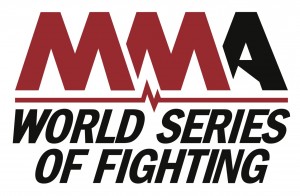 The news of his signing was initially reported by MMA Fighting and World Series of Fighting President Ray Sefo confirmed the signing on Twitter.
Okami (29-8) was recently released ny the UFC after he was defeated at UFC Fight Night 28 against Ronaldo "Jacare" Souza. The defeat snapped a three fight winning streak and he had been in the UFC since 2006.
While in the UFC, Okami went 13-5 and included notable wins over Alan Belcher, Mike Swick, Mark Munoz, Nate Marquardt, and Hector Lombard. He will make his debut in the World Series of Fighting in early 2014 at an undetermined event at this time.