The MMA Report Live take place today at 11 a.m. ET/8 a.m. PT on RadioInfluence.com and the show is hosted by Jason Floyd of The MMA Report.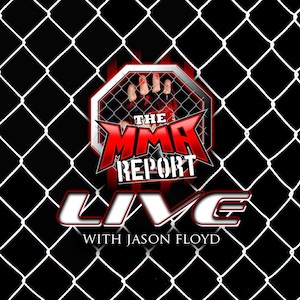 On today's show, Jason will be joined by Soa Palelei, Steve Montgomery, Pat Curran, Joe Schilling, Bubba Jenkins, and Matt Wagy.
Also, the latest news in the world of mixed martial arts including the latest fight bookings in UFC, Bellator, and the World Series of Fighting.
Below is the scheduled times today's guest will appear on the show:
11:10 – Soa Palelei
11:30 – Steve Montgomery
11:50 – Pat Curran
12:05 – Joe Schilling
12:15 – Bubba Jenkins
12:25 – Matt Wagy
Along with topics about, Jason will take your phone calls at (813) 434-1037, tweets, and questions can be left in the comment section below.