Former Bellator champion Joe Warren will return on Friday night at Bellator 143 and he will meet L.C. Davis in the main event of the fight card.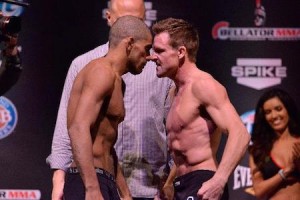 The last time Warren was in the cage, he was the bantamweight champion and ended up losing the title to Marcos Galvao as he lost by decision.
He will look to get back in the title hunt against Davis and Warren was a guest on the most recent edition of The MMA Report Live to discuss the key bantamweight bout on Friday night.