Countdown to UFC 191: Johnson vs. Dodson II premiered last night on FOX Sports 1 and the UFC has released the full show online.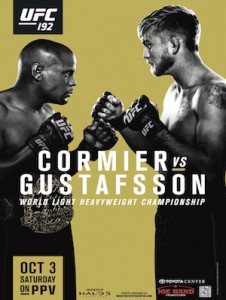 UFC 192: Cormier vs. Gustafsson will take place on Saturday in Houston, Texas and the countdown show previews the main event title fight as Daniel Cormier defends the light heavyweight title against former title challenger Alexander Gustafsson.
Along with previewing the main event, the shows also previews Johny Hendricks vs. Tyron Woodley and Rashad Evans vs. Ryan Bader.
The full episode of "Countdown to UFC 192" is available below.