The co-main event of UFC Fight Night 75 was a middleweight bout and Uriah Hall scored the biggest victory of his career with a TKO win against Gegard Mousasi.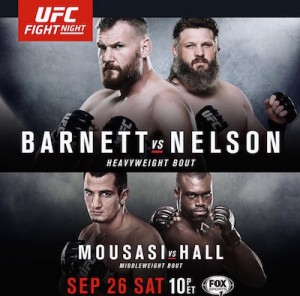 At the start of the second round, Hall landed a spinning back kick and then followed up that strike with a flying knee. He would end up landing a few more strikes on the ground before the referee called the fight.
Check out the highlights of the fight below.