Former Bellator bantamweight champion Joe Warren tested positive for marijuana in his post fight drug test at Bellator 143 last month and has been suspended 90 days by the Texas Combative Sports Program.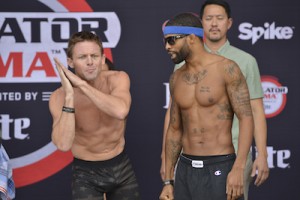 The positive drug test was revealed to The MMA Report on Friday afternoon by the commission and Executive Director Greg Alvarez confirmed that Warren has received a 90 day suspension.
According to the documents that I received, Warren's marijuana level was 53 ng/ml and the legal limit in the state of Texas is 50 ng/ml. (Note: WADA limit for marijuana is 150 ng/ml)
In addition to Warren being drug tested on fight night, LC Davis, Joey Beltran, Gleristone Santos, Jose Flores, and Eduardo Bustillo were also tested. All of those drug test results came back negative.