The MMA Report Live take place today at 2 p.m. ET/11 a.m. PT on RadioInfluence.com and the show is hosted by Jason Floyd of The MMA Report.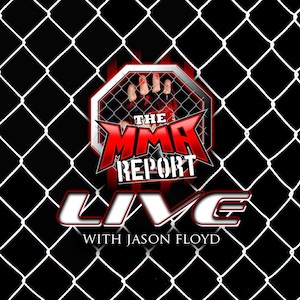 On today's show, Jason will be joined by Sean Wheelock, Chip Moraza-Pollard, Kody Nordby, and Adam Milstead.
Along with the interviews on the show, Jason will discuss this weekend's UFC 192 and give his picks for the five fights that will take place on the pay-per-view portion of the show.
Below is the scheduled times today's guest will appear on the show:
2:10 – Sean Wheelock
2:50 – Chip Moraza-Pollard
3:00 – Kody Nordby
3:10 – Adam Milstead
In addition to the interviews and topics above, Jason will take your phone calls at (813) 434-1037, tweets, and questions can be left in the comment section below.