WSOF 26 took place this past Friday night in Las Vegas and was headlined by Alexandre Almeida winning the featherweight title with a decision win over Lance Palmer.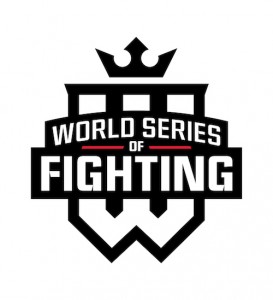 According to Nielsen sources, the preliminary overnight ratings for the WSOF 26 event averaged 162,000 viewers and this is the fourth straight WSOF event to average under 200,000 viewers.
When it came to the sports competition on Friday night, the night was won by the NBA doubleheader on ESPN. The early game (8:05-10:48p ET) between the Los Angeles Clippers and San Antonio Spurs had 1.734 million viewers, while the late game (10:48p-1:11a ET) between the New Orleans Pelicans and Phoenix Suns drew 1.132 million viewers.
The complete history of the World Series of Fighting Television Ratings are below.
WSOF 1: 198,000
WSOF 2: 210,000
WSOF 3: 201,000
WSOF 4: 264,000
WSOF 5: 227,000
WSOF 6: 161,000
WSOF 7: 94,000
WSOF 8: 212,000
WSOF 9: 242,000
WSOF 10: 365,000
WSOF 11: 781,000 (Aired on NBC)
WSOF 12: 206,000
WSOF 13: 246,000
WSOF 14: 229,000
WSOF 15: 179,000
WSOF 16: 181,000
WSOF 17: 222,000
WSOF 18: 209,000
WSOF 19: 216,000
WSOF 20: 128,000
WSOF 21: 203,000
WSOF 22: 254,000
WSOF 23: 184,000
WSOF 24: 167,000
WSOF 25: 148,000
WSOF 26: 162,000
As always stay tuned for all the updated UFC, WSOF and Bellator television ratings right here on TheMMAReport.com