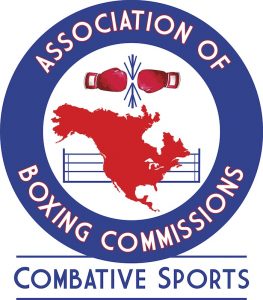 The 2017 International Boxing Hall of Fame inductions took place this past weekend in Canastota, New York and the Association of Boxing Commissions and Combative Sports (ABC) President Mike Mazzulli announced the organization has formally created a Charitable Fund to benefit retired participants of the combative sports industry.
During the announcement of this charitable fund, Oneida Indian Athletic Commission Executive Director Daniel Gustafson credited Mazzulli and his Board of Directors in this important step to give back to those who have given so much to the combative sports.
"The ABC By-Laws have contained language about creating such a fund, but previous administrations had never taken action to make it happen," Gustafson stated in a press release sent to The MMA Report on Tuesday.
The ABC Charitable Fund Board is comprised of seven members, with the requirement that three be from actively participating members of the ABC. Those three are: Mike Mazzulli, Joe Walsh (Iowa), and Gustafson. The remaining members are Lydia Robertson, AR (Treasurer of the ABC), John McCarthy (MMA Referee and trainer), Steve Weisfeld (boxing judge, trainer, and elected as Treasurer to oversee the Charitable Fund,) and one position has yet to be appointed.
"The Association of Boxing Commissions already has the application on the ABC website, and look forward to those first recipient gifts which will be made this summer at the 29th Annual ABC Conference," Mazzulli stated in today's press release and he has also committed the ABC to remain involved and a relevant participant of the rich history represented by the International Boxing Hall of Fame.
The deadline to be considered for the 2017 awards is June 30 and all applicant information will be kept confidential unless a recipient desires his/her name announced.