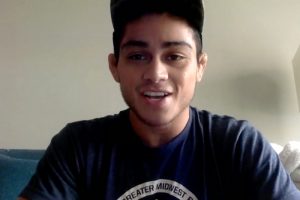 Combate Estrellas 1 will be taking place on Friday, April 13 in Los Angeles, California and the fight card will feature a rematch from last year's one-night tournament as John Castaneda will look for his second victory against Marc Gomez on the fight card coming from The Shrine.
Castaneda (16-3) defeated Gomez in the semifinals of the One-Night Tournament at Combate Americas 18 in November, but ended up losing in the final of the tournament against Levy Saúl Marroquín Salazar. The defeat snapped an eleven fight winning streak for Castaneda and it marked his first defeat since losing a split decision against Matt Brown at RFA 19 in 2014.
During this week's podcast, Castaneda was a guest on the show to preview his rematch on April 13 against Gomez at Combate Estrellas 1. Along with previewing his fight against Gomez, he spoke about his experience in the one-night tournament.