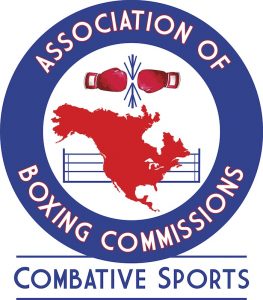 When you turn on UFC Fight Night: Oezdemir vs. Smith tomorrow night, one of the first things you will hear is play-by-play announcer Brendan Fitzgerald mention the rule set that is in place for the fights, which will be the current unified rules of mixed martial arts.
As many people are aware, the Association of Boxing Commissions and Combative Sports (ABC) passed new rules in 2016, which were recommended by the ABC MMA Rules and Regulation committee. Since the passing of these additions to the unified rules of mixed martial arts, some states have adopted the rules, while others have not for various reasons.
Earlier this week, I reached out to ABC President Mike Mazzulli about the current unified rules of mixed martial arts and he supplied me with the current rules set (available below) and explained the entire process on how new rules are passed.
"I have to thank the rules committee, this committee has over 150+ years of experience, they include fighters, regulators and even two commentators. Since we began in August 2015, the ABC'S MMA Rules and Regulations Committee has met monthly via conference call," ABC President Mike Mazzulli told The MMA Report. "All voted upon items must pass the Committee by a majority."
"All passed items are then submitted to me and the ABC's Executive Committee for determination if they will be presented for vote by the General Membership of the ABC at the annual convention. The ABC's MMA Rules and Regulations Committee prides itself on being progressive and open minded and is always seeking to make mixed martial arts safer and better. All Members of the ABC'S MMA Rules and Regulations Committee serve on a voluntary basis and receive no compensation or remuneration of any kind."
If you are a listener of my podcast, you are aware that Sean Wheelock is the Chairman of the MMA Rules and Regulations Committee (member list below) as he was a guest on my show earlier this year during the annual ABC meeting. During my chat with Sean, I spoke with him about how some people have not been on board with some of the changes and it should be noted that since the rules change in 2016, there has not been any evidence to substantiate any greater risk of injury to the fighters, other than the fighter being confused when a few commissions have not implemented the changes.
One of the states that has been slow in adopting the current unified rules of mixed martial arts has been Nevada, which is the home of the UFC. Now that did change this week when the commission approved their set of rules for mixed martial arts. The only difference between the unified rules of MMA and the rules approved by Nevada is the grounded fighter. They did not adopt the grounded fighter rule in the current unified rules of MMA as they consider a grounded fighter to have one hand on the mat.
So as of right now, there are three rule sets in MMA: Current Unified Rules of MMA, Original Unified Rules of MMA and the Nevada Athletic Commission Unified Rules of MMA.
MMA Rules and Regulations Committee members (past and present): Jerin Valel, John McCarthy, Jody McCormick (Secretary), Rob Hinds, Kevin MacDonald, Jeremy Horn, Randy Couture, Frank Trigg, Matt Hughes, Jeremy Arneson, Brian Dunn, Brandon Wilson, Dr. Larry Lovelace, Dr. David Watson, Skip Brown, Ryan Sakacs, Matt Woodruff, Christiano Sampaio, Sean Wheelock (Chairman).